General Announcement: Hyphens Pharma's Meradan® Cream Launches in Indonesia
News
Media Release
Hyphens Pharma's Meradan
®
Cream launches in Indonesia
Singapore, 5 December 2022 – Hyphens Pharma International Limited ("Hyphens Pharma", "凯帆药剂国际有限公司", or the "Company", and together with its subsidiaries, the "Group"), Singapore's leading specialty pharmaceutical and consumer healthcare group, is pleased to announce it has launched its new product, Meradan® Cream ("Meradan®") in Indonesia.
Meradan® is a steroid cream containing 0.1% mometasone furoate and physiological lipids including ceramide found in Ceradan® cream. This formula is developed with skin barrier repair properties in mind. This is important because steroid creams are known to cause skin thinning.  Therefore, Meradan® confers an advantage over typical steroid creams that were formulated without skin barrier repair properties.
Meradan® is available only through prescription by doctors including dermatologists and paediatricians. It is approved for use in skin diseases that cause inflammation and itch, such as conditions like eczema, psoriasis, and skin rash.
Hyphens Pharma has been working closely with the Agency for Science, Technology and Research's (A*STAR) Institute of Sustainability for Chemicals, Energy and Environment (ISCE2) since 2014 in various research and development projects, and entered into a non-exclusive licensing deal with A*STAR in 2016 on its patented microemulsion technology for cosmetic and pharmaceutical use. Through the use of ISCE2's microemulsion platform technology, Hyphens Pharma was able to develop a formulation incorporating lipids and other key ingredients that was packaged in Meradan®.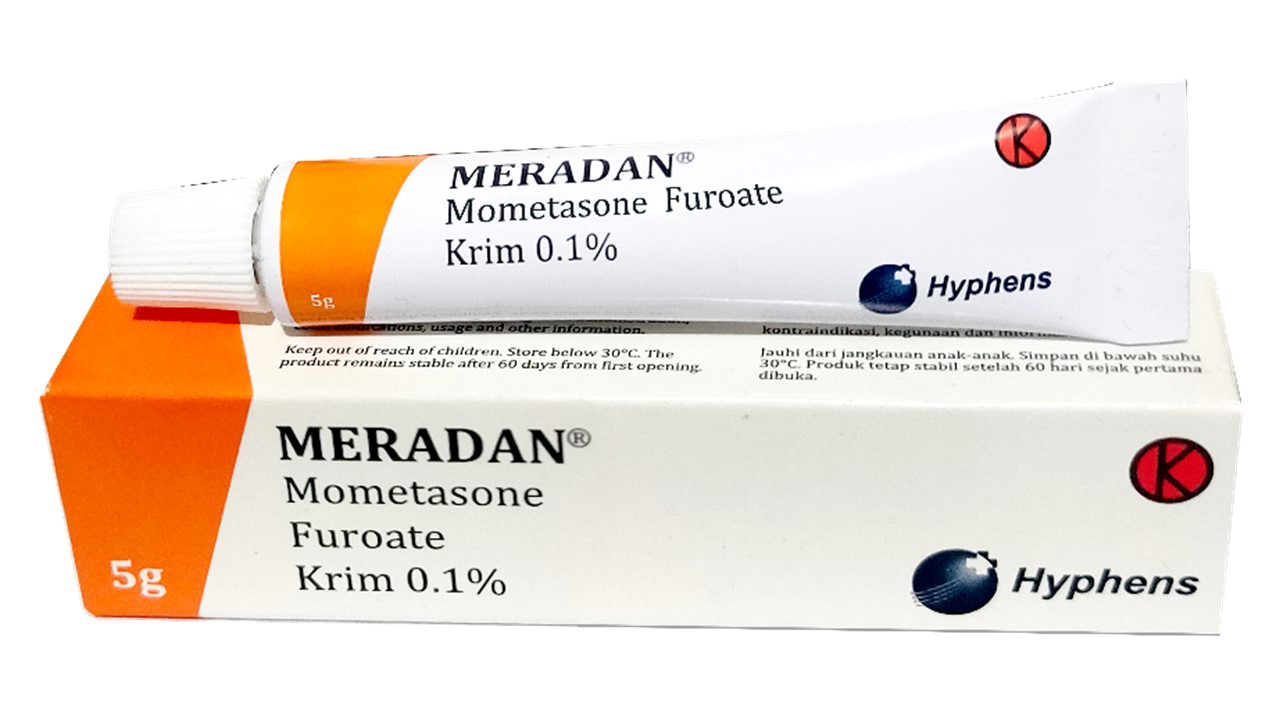 Mr Lim See Wah (林世华), Executive Chairman and CEO of Hyphens Pharma said: "This is an important milestone for the Group and is an example of our collaborative approach towards product innovation and development. Our dermatology portfolio is further strengthened with this launch and we are grateful for A*STAR's support in this endeavour. Indonesia is a huge market and we are delighted to be able to launch this innovative product there. Over time, we intend to expand the availability of Meradan® to other countries where Hyphens Pharma operates."
Professor Loh Xian Jun, Executive Director of A*STAR's Institute of Sustainability for Chemicals, Energy and Environment (ISCE2) said: "The collaboration with Hyphens Pharma leverages the formulation technology capabilities of ISCE2 and is a good example of how Singapore's R&D ecosystem works with industry partners to achieve common goals. A*STAR will continue to support our industry partners to enable more research to market transformation."
End.
About Hyphens Pharma International Limited
Hyphens Pharma International Limited and its subsidiaries (the "Group") is Singapore's leading specialty pharmaceutical and consumer healthcare group, leveraging on its diverse footprint in ASEAN countries. The Group has a direct presence in Singapore, Vietnam, Malaysia, Indonesia and the Philippines, and is supplemented by a marketing and distribution network covering 10 other markets – Bangladesh, Brunei, Cambodia, China, Hong Kong S.A.R., Macau S.A.R., Myanmar, Oman, South Korea and Sri Lanka.
Singapore is the Group's regional headquarters, where its strategic planning, finance, regulatory affairs, research and development, legal, business development and logistics operations are based. The Group's core business comprises the following segments: Specialty Pharma Principals, Proprietary Brands, and Medical Hypermart & Digital. Besides marketing and selling a range of specialty pharmaceutical products in selected ASEAN countries through exclusive distributorship or licensing and supply agreements with brand principals mainly from Europe and the United States, the Group also develops, markets and sells its own proprietary range of dermatological products and health supplement products. In addition, the Group operates a medical hypermart for healthcare professionals, healthcare institutions and retail pharmacies, to supply pharmaceutical products and medical supplies and an online pharmacy for doctors to prescribe and have medications delivered to their patients' homes.
For more information, please visit https://www.hyphensgroup.com
---
Issued on behalf of Hyphens Pharma International Limited
For media enquiries, please contact:
Mr Derek Chng, Tel: (65) 6704 9285, Mob: (65) 9638 8635, Email: [email protected]
Mr Gerald Woon, Tel: (65) 6704 9268, Mob: (65) 9694 8364, Email: [email protected]
---
This media release has been reviewed by the Company's sponsor, SAC Capital Private Limited (the "Sponsor"). It has not been examined or approved by the Singapore Exchange Securities Trading Limited (the "SGX-ST") and the SGX-ST assumes no responsibility for the contents of this media release, including the correctness of any of the statements or opinions made or reports contained in this media release.
The contact person for the Sponsor is Ms Lee Khai Yinn (Tel: (65) 6232 3210) at 1 Robinson Road, #21-00 AIA Tower, Singapore 048542.