Executive Team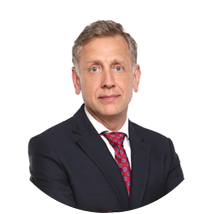 Mr Yann Marche
Chief Operating Officer
Mr Yann Marche is responsible for overseeing our Specialty Pharma Principals and Proprietary Brand business segments.
He joined Hyphens in 2019 and has more than 27 years of extensive experience in the global pharmaceutical industry, specialising in dermatology, rheumatology and aesthetic business. Yann has developed his career progressively for over 18 years with Galderma, where he held key management positions, including Vice-President for Latin America.
His last role was at Laboratoires Expanscience as Senior Chief Operating Officer, managing operations and revenue growth in more than 50 countries, 16 subsidiaries and 400 collaborators.
Yann graduated with a Doctor in Pharmacy from the Université de Paris V, France. He has also taken part in Wharton's Essentials of Management at The Wharton School of the University of Pennsylvania in 2007 and the L'Oréal Management Program at CEDEP-INSEAD in Fontainebleau in 1996.
Read More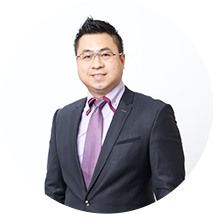 Mr Jason Yeo
General Manager, Hyphens Pharma (Singapore)
Mr Jason Yeo is responsible for the overall management and growth of Hyphens Pharma and Ocean Health businesses in Singapore.
He joined Hyphens in 2002 and has risen through the ranks over the years. He has progressively held managerial roles in sales & marketing in Singapore and was Regional Manager before he assumed his current position.
Jason holds a Bachelor Degree of Science in Business & Management Studies (Hons) from the University of Bradford.
Read More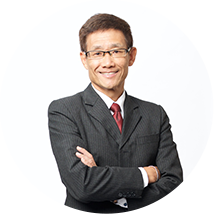 Mr David Lim
General Manager, Pan-Malayan Pharmaceuticals
Mr David Lim is responsible for the overall management of Pan-Malayan Pharmaceuticals.
Prior to joining Pan-Malayan Pharmaceuticals in 2000, he spent over 13 years in both MNC and SME environments, building an impressive track-record in both local and regional sales, marketing and business management. He handled established brands and services that include Singapore Airlines, SilkAir, Noel Gifts, Tiger and Heineken Beers.
David holds a Bachelor Degree (Honours) in Social Science from the National University of Singapore.
Read More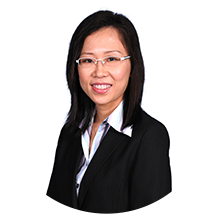 Ms Stella Ang
Head, Regulatory Affairs
Ms Stella Ang oversees both regulatory affairs as well as pharmacovigilance activities of Hyphens.
Prior to joining Hyphens in 1997, she was a Pharmacist with Singapore General Hospital. She has more than 20 years of regulatory experience in ASEAN countries and her regulatory expertise spans across various categories including therapeutic products, medical devices, cosmetic products and complementary medicine.
Stella is a Registered Pharmacist and holds a B.Sc (Pharm) from the National University of Singapore.
Read More