Hyphens Pharma Expands Proprietary Brands Portfolio with Hair Loss Products
News
Hyphens Pharma expands proprietary brands portfolio with hair loss products
Press Release 
Brand owner of CG 210® product series for Singapore and Malaysia

CG 210® is a globally renowned & patented topical botanical hair growth

‐

promoting agent
Singapore, 3 August 2020 – Hyphens Pharma International Limited ("凯帆药剂国际有限公司", "Hyphens Pharma", or the "Company", and together with its subsidiaries, the "Group"), Singapore's  leading specialty pharmaceutical and consumer healthcare group, is pleased to announce that the Group will be launching its CG 210® product series in Singapore and Malaysia. 
The Group has procured all rights, titles and interests in the trademarks of CG 210® and CG4S from Legacy Healthcare (Switzerland) SA ("Legacy") for Singapore and Malaysia, and will commence the sale and distribution of the CG 210® product series such as the CG 210® Women lotion, CG 210® Men lotion, CG 210® Forte Lotion and the CG4S Shampoo in these two countries. 
Mr Yann Alain Marche, Chief Operating Officer of Hyphens Pharma commented: "Skin health is a focus area for Hyphens and we want to establish our leadership position in this area. The addition of CG 210® complements our other brands such as Ceradan® and TDF® Derma Formula and helps to expand our Proprietary Brands segment, with the inclusion of scalp care as part of our dermatology portfolio." 
Mr Saad Harti, Chief Executive Officer of Legacy also commented: "CG 210® stems from 10 years of hair science research. We are delighted to partner with Hyphens, who is a key player in the dermatology field in the region. Together, we continue to provide the latest products to manage hair loss problems for many patients."
CG 210® is a patented topical botanical hair growth‐promoting agent based on Allium cepa (onion), Citrus medica limonum (lemon), Theobroma cacao (cocoa) and Paullinia cupana (guarana) that works via unique mechanisms of action. Its safety and efficacy have been demonstrated in more than 10 clinical studies involving close to 800 subjects with several publications. To date, over 2 million units have been sold worldwide.1,2 
Hyphens will be promoting the CG 210® range of products to medical professionals in the relevant fields in Singapore and Malaysia, whilst also being available in retail outlets in Malaysia. 
The products will contribute to the revenue and profitability of the Group, although there will not be a material effect on the net tangible assets or earnings per share of the Group for the financial year ending 31 December 2020. None of the directors has an interest, direct or indirect, in this transaction.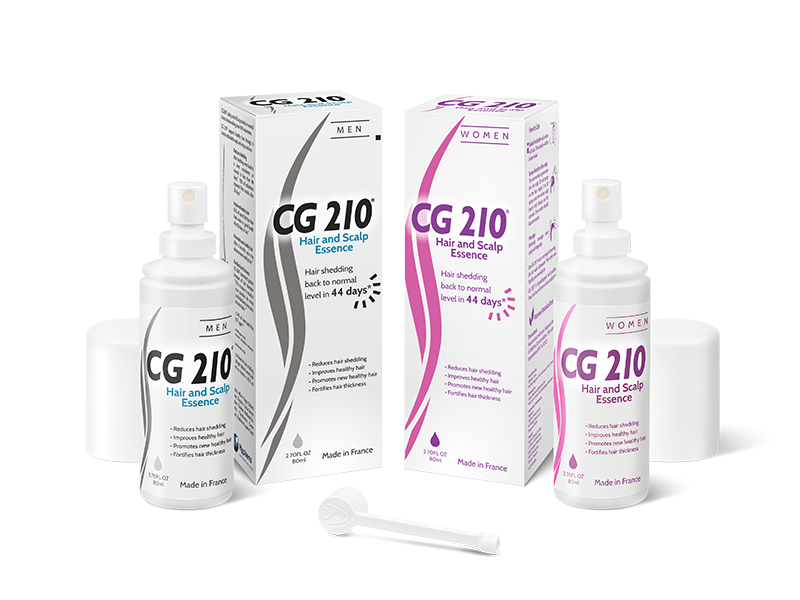 1Trüeb, Ralph. (2015). The Difficult Hair Loss Patient. 10.1007/978‐3‐319‐19701‐2.
2Shsi.ch. (2020). SWISS HAIR & SKIN INSTITUTE. [online] Available at: http://shsi.ch/  
 End.
About Hyphens Pharma International Limited                                          
Hyphens Pharma International Limited and its subsidiaries (the "Group") is Singapore's leading specialty pharmaceutical and consumer healthcare group leveraging on its diverse footprint in ASEAN countries. The Group has a direct presence in Singapore, Vietnam, Malaysia, Indonesia and the Philippines, and is supplemented by a marketing and distribution network covering six additional jurisdictions, namely, Hong Kong, Myanmar, Brunei, Cambodia, Oman and Bangladesh.
Singapore is the Group's regional headquarters, where its strategic planning, finance, regulatory affairs, research and development, legal, business development and logistics operations are based. The Group's core business comprises the following segments: Specialty Pharma Principals, Proprietary Brands, and Medical Hypermart and Digital. Besides marketing and selling a range of specialty pharmaceutical products in selected ASEAN countries through exclusive distributorship or licensing and supply agreements with brand principals mainly from Europe and the United States, the Group also develops, markets and sells its own proprietary range of dermatological products and health supplement products. In addition, the Group operates a medical hypermart for healthcare professionals, healthcare institutions and retail pharmacies, to supply pharmaceutical products and medical supplies.
For more information, please visit https://www.hyphensgroup.com
---
Issued on behalf of the Company by Cogent Communications Pte. Ltd.
For enquiries, please contact:
Ms Candy Soh, Tel: (65) 6704 9284, Mob: (65) 9816 8391, Email: [email protected]
Mr Gerald Woon, Tel: (65) 6704 9268, Mob: (65) 9694 8364, Email: [email protected]
---
This press release has been prepared by the Company and its contents have been reviewed by the Sponsor for compliance with the Rules of Catalist. The Sponsor has not independently verified the contents of this press release.
This press release has not been examined or approved by the SGX‐ST. The SGX‐ST assumes no responsibility for the contents of this press release including the accuracy, completeness or correctness of any of the information, statements or opinions made or reports contained in this press release.
The contact persons for the Sponsor are Ms Heng Mui Mui, Managing Director, and Mr Kelvin Wong, Senior Vice President, who can be contacted at 12 Marina Boulevard, Level 46, Marina Bay Financial Centre Tower 3, Singapore 018982, Telephone: +65 6878 8888.